Outdoor Education Courses
---
We offer a range of outdoor education programmes at Great Potheridge House for school, college and University students, and youth groups, too.
Also on offer are development programmes for senior management, leadership development courses, and courses for apprentices.
In addition to all that, we welcome families, individuals and many other groups for outdoor adventure holidays, team building exercises and lots of natural fun! Whatever your outdoor education requirements, we're here to facilitate the joy and personal development that such an experience can  bring.
---
All programmes are flexible
Programmes can be designed to meet your individual needs and requirements. A typical course would run for five days, but can be extended or reduced to suit you.
COURSES TYPICALLY INCLUDE:
Full board accommodation
Bedding
Activity equipment
Qualified and experienced instructors
A full activity course
All transport to off-site activities during the programme
---
---
We offer a variety of outdoor education courses and programmes
---
Primary Schools
Years 4-5-6 Primary Schools Programme
Drawing on our extensive past experience including developing the largest specialist primary school programme in the UK, Great Potheridge can provide a truly special, stretching, fun and educational experience. We will work closely with you to develop a programme of activities that will work best for your children and your school. We aim to provide an experience that the children will find challenging yet safe, encouraging them to develop both their individual and team working skills. This way, they improve their ability to communicate their own ideas and listen to those of others. We positively encourage everyone to have a go at all of the activities on offer, allowing them to test themselves and their limits.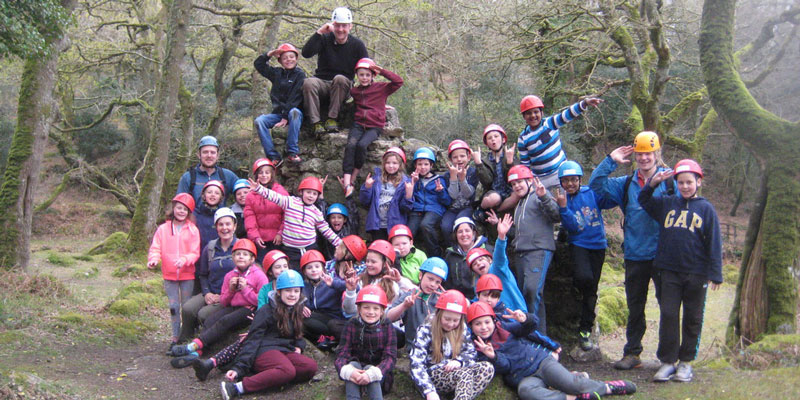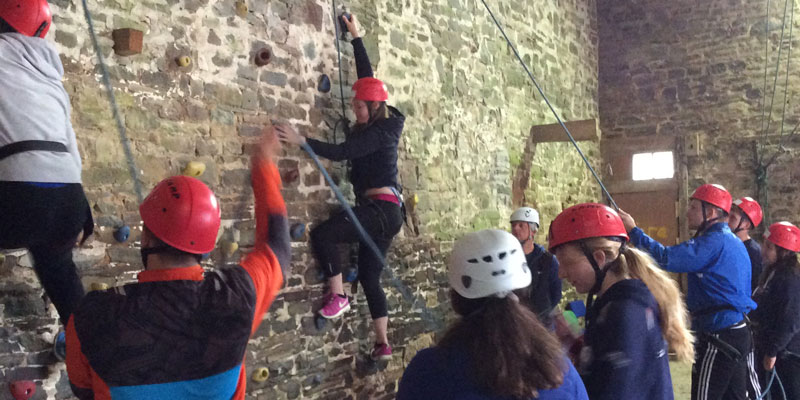 SECONDARY SCHOOLS AND COLLEGES
Programmes for Secondary Schools and Colleges
With our experience of leading Duke of Edinburgh groups, college expeditions and teaching experiences, we are well-placed to offer secondary school pupils and college students an unforgettable learning experience outside the classroom.
We can provide specialist services, such as those for NEETS (young people Not in Education, Employment or Training), and outdoor programmes for college courses, expedition elements for further education and outdoor modules for GCSE exams.
Motivate and engage your students with our range of activities, from canoeing, raft building and climbing, to the heady heights of the tree abseil!
Our residential courses enable pupils to enjoy challenging and unfamiliar experiences that test and develop their physical, social and personal skills, providing them with memories that last a lifetime.
YOUTH AND PROJECT WORK
We offer adventure education programmes, and work with organisations such as the National Citizen Service, the Youth Service, The Prince's Trust, children's homes and apprenticeship providers.
We have the depth of experience to provide unique and meaningful courses with excellent outcomes.  Working with a large number of The Prince's Trust and National Citizen Service groups, we meet many young people who face great challenges in their lives. With the excellent and effective guidance provided by our experienced staff, we have had many positive outcomes for young people who never dreamed that they would be able to achieve success.  Some of our staff members first came to us via The Prince's Trust and excelled themselves so much, that they were offered an apprenticeship here, and are currently working for us, doing a superb job.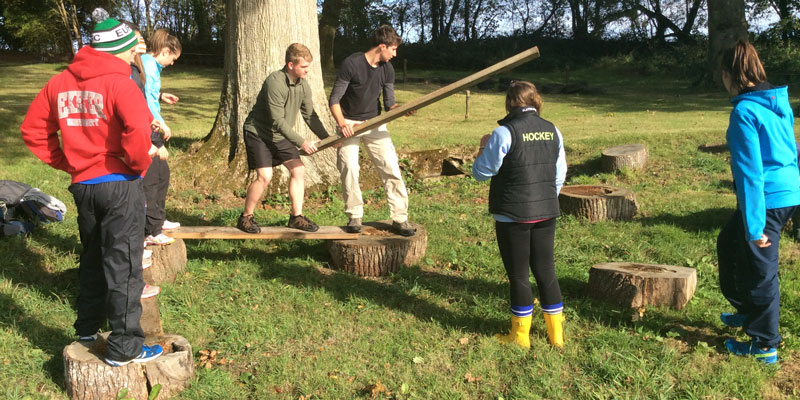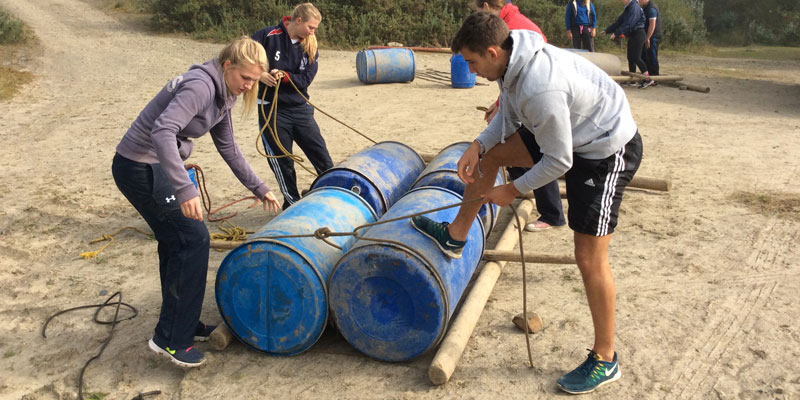 UNIVERSITIES
Programmes for Higher Education
Encompass Training has worked for the last 18 years delivering a practical and theoretical educational adventure programme for all student teachers in Physical Education at Exeter University and elsewhere.
The students have a choice of activities during the course and the programme is delivered in such a way as to explore and demonstrate the benefits of outdoor activities and the best way to carry these over in teaching methods.
Our courses are renowned for their celebratory hog roasts and barn dances which give the students a chance to let their hair down and have a good old time when study is over.
BUSINESS/PUBLIC SECTOR AND CORPORATE SCHEMES
Development Programmes for the Commercial and Public Sectors
We have wide experience of running development programmes, from courses for new employees and apprentice induction, through to senior management and leadership courses. 
Why not forget the classroom and conference room and embark on a bespoke outdoor course to engage your group in team building activities, promoting leadership, management and team bonding?
Activities in these programmes are designed to motivate people to pool their talents and perform at their best individually and as team players. Team members discover that diversity is their greatest asset and trust, cooperation and effective communication are the key to a team's success. Structured activities not only encourage individual development, but bring all members together for a common cause.
GROUPS AND INDIVIDUALS
Outdoor Education Courses for Individuals, Groups and Families
At Encompass we offer fun, rewarding activities to everyone, whatever your group dynamics. Fancy a chance to get away from computer screens, mobile phones and all the stresses of modern life?  We will design a programme to suit your family's or group's needs and abilities whilst at the same time providing a challenging experience that will never be forgotten!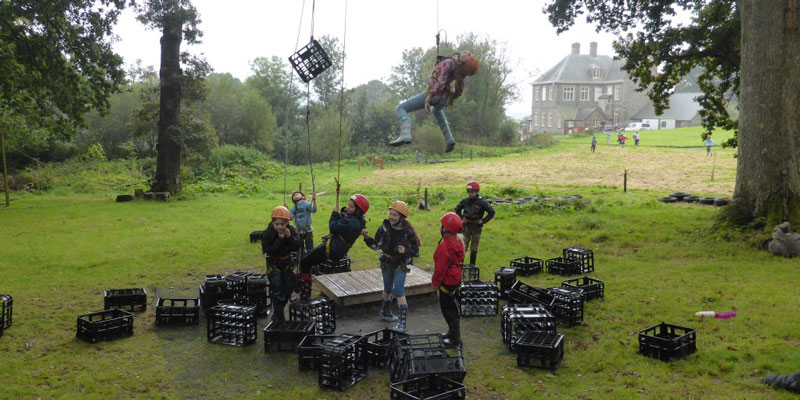 UK AND EUROPE
Outdoor Education Courses on Location Across the UK and in Europe
Encompass Training operates extensive programmes throughout the UK and Europe.
---
And the magic ingredient is . . .
… the Encompass Training Team!
The thing that makes the outdoor education experience we offer so fantastic is our staff – we have decades of combined experience and bags of enthusiasm!
Meet the Team
To stay up-to-date with our latest offers and news, sign up here: