Kit List
---
What to Pack for your Residential Stay
It would be most helpful if all items are marked with the owner's name, especially wellies and waterproofs.
Please ensure that you bring the following:
Waterproof jacket and trousers (if you have them)
Old outdoor clothes
Long-sleeved shirts/tops
T-shirts
Trousers
Socks and underwear
Shorts
Swimming costume
Big towel
Hat and gloves
Warm jumpers/fleece
Trainers/boots
Older trainers for wet activities (not Crocs/wetsuit boots please) so 2 pairs of trainers in total
Wellie boots
Torch
Water bottle
2 poly bin liners for wet clothes
Wash bag
Night clothes
Any medication you may be taking
A small amount of money
A rucksack, even a small one will do, if it's all you have
---
All of this stuff is needed for a stay at Great Potheridge. Please be sensible – if you're only staying for 2 days, you will need less than if you're staying for a week. We do have a stock of wellies and waterproofs if you don't have any. We provide all specialist equipment such as wetsuits and helmets.
Bring a small amount of spending money, as you may have the opportunity to buy the occasional ice cream or souvenir.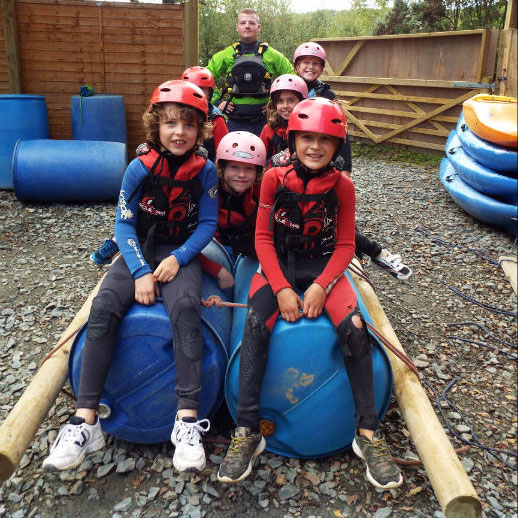 Please Note
Most organisations bringing groups to Great Potheridge discourage bringing electronic gizmos. Encompass Training cannot accept responsibility for the loss or safe keeping of any of these or other valuable items, including mobile phones.